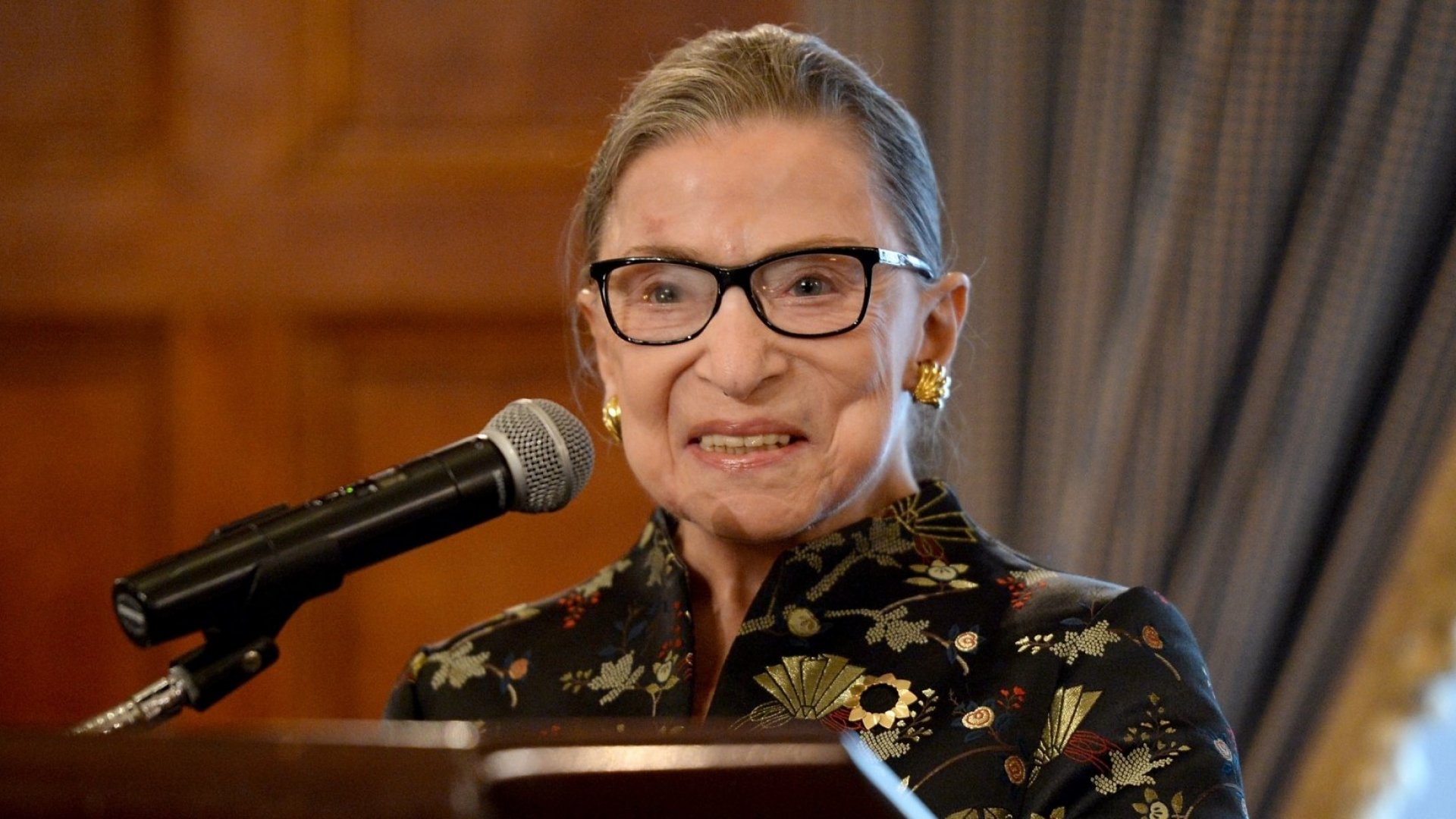 Ruth Bader Ginsburg was more than just a household name; she was, and still is, a hero to many, women especially. Paving the way for women in law and society, she contributed greatly to women's current way of life, not only in her time as a Supreme Court Justice, but also while serving on Law Reviews and arguing cases.
One of only nine women in her graduating class of 500 at Harvard Law School, Ginsburg was met with resistance from some of the older faculty, yet persevered while raising her eldest child. Later, after transferring to Columbia Law School to be with her husband, she graduated at the top of her class. However, despite her stellar academic record and high recommendation, her gender, as well as her status as a mother, proved to be a barrier in career advancement. At one point during her career, she even had to hide her second pregnancy for fear of being fired because of it.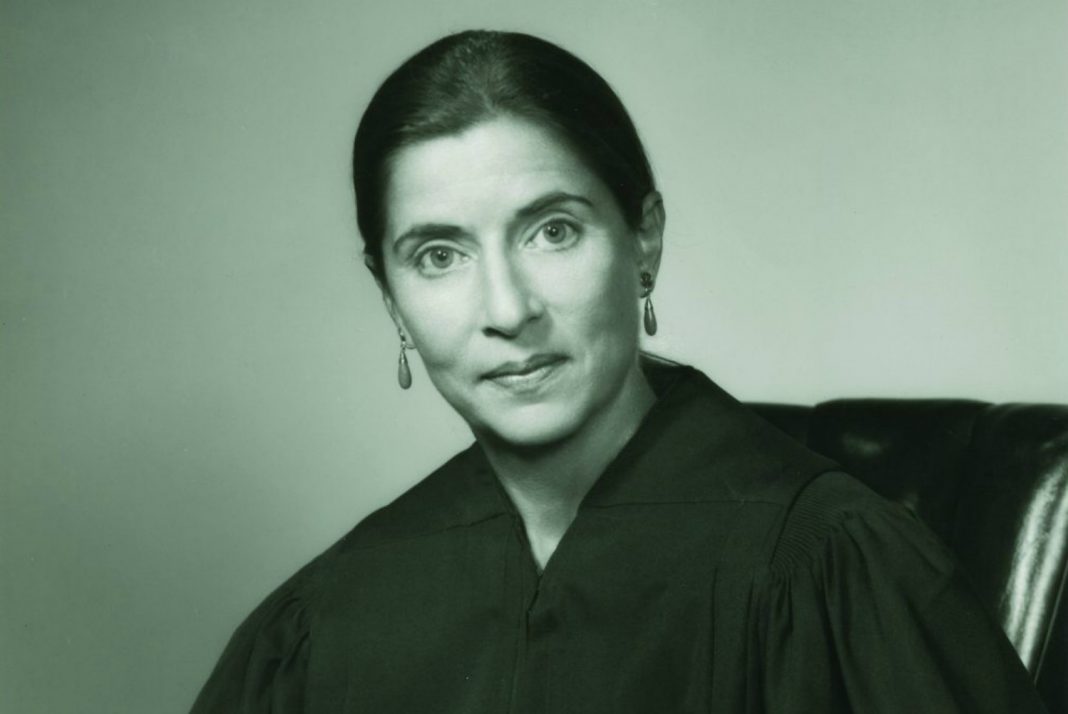 Upon graduating, Ginsburg was personally recommended to be a Supreme Court law clerk for Justice Felix Frankfurter, but was rejected, as Frankfurter felt uncomfortable with the idea of a woman in his chambers. Eventually, she was offered a clerkship under Judge Palmieri of the US District Court for the Southern District of New York. This clerkship led to multiple offers from major law firms, but instead, she returned to Columbia to work on the law school's Project on International procedure, and traveled to the University of Lund to learn Swedish. Her commitment to her work shone through in other initiatives too, including the law journal The Women's Rights Law Reporter, which she co-founded. This journal was the first law journal in the US dedicated to issues in gender equality.
Ruth Bader Ginsburg continually fought for women's rights, arguing several cases regarding sex discrimination before the United States Supreme Court before founding the American Civil Liberty Union's Women's Rights Project. Finally, she was appointed by former president Bill Clinton to the Supreme Court, and was affirmed by the Senate with a resounding 96-3 vote, making her only the second woman to be named to the Supreme Court. Even through her cancer recurrences, Ginsburg persevered, promising to remain on the bench as long as she was able.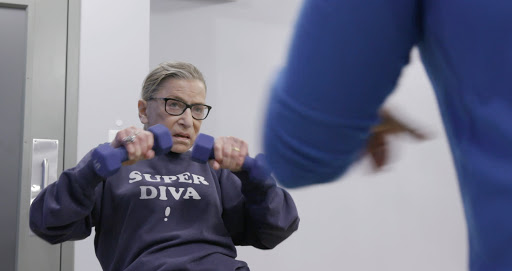 Yet another way RBG served as an amazing inspiration.
Throughout her time on the Supreme Court (1993-2020), Ginsburg has contributed to many rulings that give women today more rights on the path towards gender equality. In the 1996 case, United States v. Virginia, Ginsburg wrote the majority opinion that it is unconstitutional for state-funded schools to not admit women. She also paved the way for the creation of the Equal Credit Opportunity Act (1974), without which women would not be able to sign a mortgage or have a bank account without a male co-signer. Ginsburg also fought for equal pay in the Ledbetter v. Goodyear case, women's reproductive rights in the vote to keep Roe v. Wade, and for granting same-sex marriage in Obergefell v. Hodges. All the meanwhile, she maintained the utmost integrity and didn't let political differences affect her personal relationships with other justices outside the court.
Ruth Bader Ginsburg's life was certainly one well lived, and one of tremendous service to women and the world, as she opened a space of protection for people on the basis of gender identity and sexuality. She encouraged women everywhere to pursue their passions, take charge, and be involved in court decisions, saying in a 2009 interview, "Women belong in all places where decisions are being made."
In addition to her impressive academic and legal pursuits, Ruth Bader Ginsburg balanced her life with other passions. A notable one was her love of opera. While I have not yet developed that same level of appreciation, I can say that I greatly respect the long-lasting friendship that she and former Judge Antonin Scalia shared. Despite their disparate ideological views on many topics, the two maintained a lovely friendship that included collaboration, conversation and fun.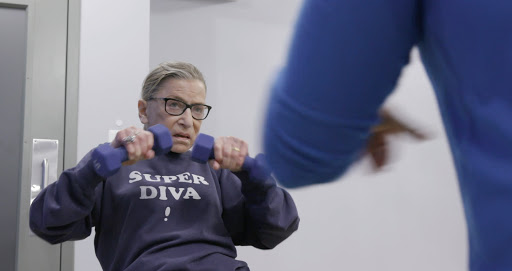 Ginsburg speaking at an Aspen Institute event.
Another passion that stands out to me, because of my love and connection to the area, is Ruth Bader Ginsburg's long-lasting connection with Aspen, Colorado. As an active speaker at the Aspen Institute and Aspen Ideas Festival, she shared inspirational and innovative ideas to apt audiences in the Colorado mountains. Her keen intellect and humor were always welcomed in the Roaring Fork Valley.
On September 23, 2020, after passing away days earlier at the age of 87, Ginsburg became the first woman to lie in state. There, she was honored for two days as a justice who was known as both a legal icon and Notorious RBG. Ruth Bader Ginsburg will be forever remembered as an inspirational leader who made the world a better place.
https://achievement.org/achiever/ruth-bader-ginsburg/
https://www.britannica.com/biography/Ruth-Bader-Ginsburg
https://www.usatoday.com/in-depth/life/2020/09/24/ruth-bader-ginsburg-8-things-she-did-womens-rights/3502065001/