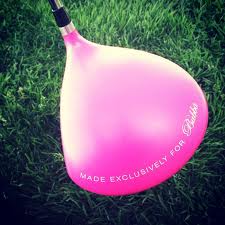 Congratulations, Bubba!
Any man who has the gumption to proudly blast a hot pink driver gets my attention. Having spent more of the winter focusing on hockey than golf, I have greatly enjoyed learning more about Bubba Watson this past week. Not only did I enjoy learning about a highly talented PGA golfer, but I also learned about a thoughtful and generous man who believes in supporting worthy causes. As Bubba shares, "I'm trying to be more active in charity giving and helping."
Bubba brings joy to many. His charities range far, including children, women, and cancer causes. As a female athlete—and women's ice hockey pioneer in the 1970's– I certainly appreciate his interest, highlighted in his remark, "I know (women's sports) don't have a big platform so I felt like I needed to do it," he said. "I just felt like I should do it." Not surprising, his wife, Angie, is a former basketball player. Last year, Bubba donated $50,000 to aid the relief effort for the devastating earthquake in Japan. More recently, he kicked off his inspiring "Bubba & Friends: Drive to a Million" campaign. For every drive he hits over 300 yards, Ping will donate $300 to a cancer-related charity for every drive Bubba hits over 300 yards. Knowing far too many people diagnosed with cancer, I certainly appreciate his important support! Given he has hit 410 yards, and now won the Masters, he is on his way to contributing significantly!
For now, though, I hope Bubba can enjoy the moment and his accomplishments from his week in Augusta! And I hope Louis Oosthuizen can appreciate his great effort and double eagle as well. What an exciting weekend, full of fun surprises…especially that playoff shot out of the trees!